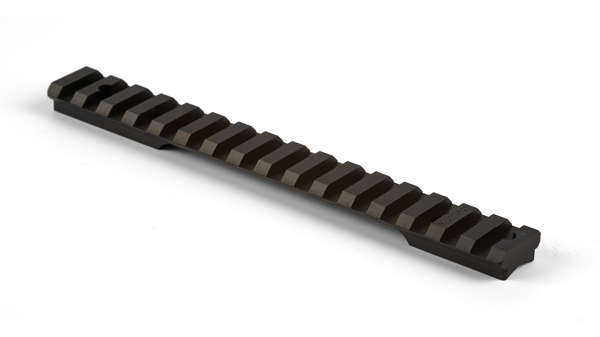 Picatinny Rails
426/5000
Picatinny rails provide the greatest possible flexibility in a mounting system. The Picatinny rails from Schultz & Larsen are made of high-strength aluminum, because straightness and weight are important factors in this particular assembly system. Precisely the aluminum material provides the opportunity to absorb any bias in the various locking chairs. This causes the locking chair to maintain the same shape and not be forced out of direction.
Additional Information
On Picatinny rails, the system trays are so large that deformation in aluminum does not occur.
Schultz & Larsen Picatinny rails are constructed with a lower profile than one typically sees on Picatinny rails. This has been possible because our screws are designed to clamp conically and that they are very low in the heads. Thus, the Picatinny rail can be produced with a minimum building height.
The surface of the Picatinny rail is hard-anodized giving a scratch-resistant surface. However, the surface is not impenetrable and it will therefore be scrapped by poor handling during mounting and dismounting.
Picatinny rails are recommended when you want to mount night vision binoculars.
Pros:
Low weight

.

Absorbs possibly.

bias in the locking chair

.
Low Profil.
Cons:
May be scratched by poor handling