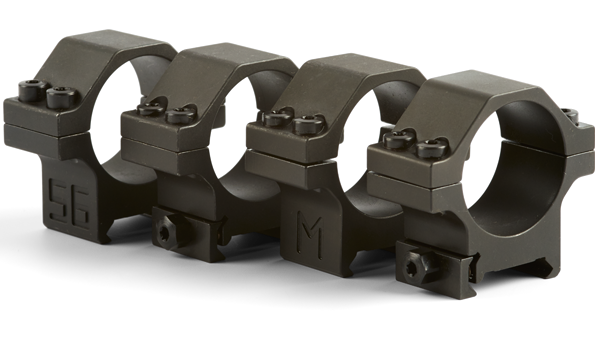 Picatinny Mounts
The Picatinny fittings from Schultz & Larsen ensure you a stable mounting system that can be mounted on and off while retaining the insertion point. It is produced from a demand for a mounting, designed for just Picatinny rails.
The advantages of our mounting system are that the recoil pin in the assembly is a milled part of the bottom part of the assembly. This ensures that the assembly does not move during the firing process. In addition, you get the Picatinny Mounting system with the lowest building height, which is usually the biggest challenge of the Picatinny system. The attachment height here is as low as 4 mm.
Additional Information:
Here you get a powerful and solid assembly produced from the bottom in steel. The surface is QPQ-treated, which ensures a hard and rust-protective surface. Like everything else from Schultz & Larsen, this assembly is produced in-house. It is designed for the standard Picatinny rail system Nato-Stannack 4694. In addition, it is designed with 8 top ring screws of 5 mm, which increase the strength and stability. This, in conjunction with our unique production design, makes Schultz & Larsen mount for one of the most robust on the market.
Unique design:
The very close tolerance between the mounting bracket of the assembly and the Picatinny rail track makes the cross screw no longer the loaded part of the mounting system and provides a fantastic stability.
Flexibility:
The Picatinny mounting system from Schultz & Larsens is available for 30 mm and 1 "binoculars and is available in several different heights, as required.
A Schultz & Larsen Picatinny assembly is supplied ready for installation and as standard for torx 15 screws. However, it is also available with Quick-Release wing screws.
It is important that your rail complies with applicable standards. Otherwise, our Schultz & amp; Larsen's Picatinny Montage system could not be used.
You can see our selection of Picatinny rails here.