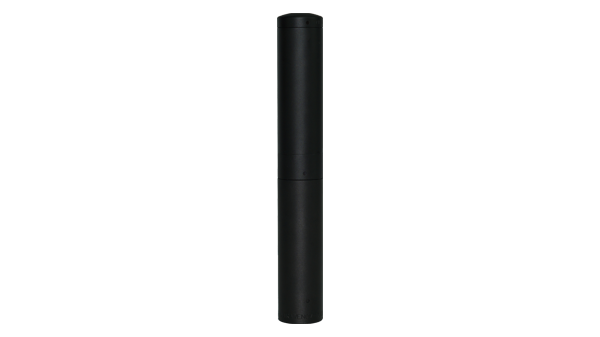 Ultra Venom
The ultimate moderator for those who want the best of the best. The Ultra Venom is constructed using the latest silencer technology and breaks with the traditional moderator types.
The moderator inner core is made of high-strength aluminium in a single piece. This particular construction permits the projectile to be closer in size to the hole through the silencer, so that the propellent gas runs symmetrically and considerably more effectively than in other silencers.
Over-barrel and Front mounted
Ultra Venom is available in both over-barrel and front mounted, both versions with Duo-Brake, Which really comes into its own in this design. With the Venom silencer you get maximum sound reduction, minimal recoil and super precision.
Here there is no compromise anywhere in terms of performance, functionality and appearance. Attenuator low weight and minimalist, stylish exterior, make sure your rifle retains its aesthetic appearance.
Ultra Venom is the latest silencer from Schultz & Larsen and an alternative to the popular "Dome" series.
Caliber

Max 6
Max 6,5
Max 7
Max .30
Max 8
Max 9,5
Ex. caliber
223 - 243 win
Ex. caliber
6,5x55
Ex. caliber
6,5x55 - 7mm rem mag
Ex. caliber
30.06 - 300 win mag
Ex. caliber
8x57JS - 8x68S
Ex. caliber
9,3x62 - 338 win mag
M 13 x 1
✓
✓
✓
✓
✓
M 14 x 1
✓
✓
✓
✓
✓
M 14 x 1,5
✓
✓
✓
✓
✓
M 15 x 1
✓
✓
✓
✓
✓
M 17 x 1
M 18 x 1
½ UNF - 20
✓
✓
✓
✓
✓
½ UNEF - 28
✓
✓
✓
✓
✓
⅝ UNEF - 24